It is finally here.  The AAU season kicks off in style with Phenom Hoops, as we head to Greensboro to open the season with the Phenom Opening. Players of all ages will come to North Carolina in hopes to compete and start the season off.
This will be a CAN'T MISS EVENT, as we may have never started off the season with this much talent on so many levels.  That is why we are hoping to get everyone excited as much as we are.  Get to the event early, as we expect this event to be a packed house.
To start the buzz around the Phenom Opening, Phenom Hoops is providing a small preview of players to watch for at the event.  Check out the names below.
Team: Team Loaded NC 15u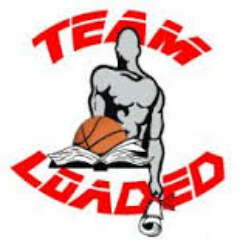 Coach: Erik Whaley
Jamori McDougald – Class: 2022, Position: PG, Height: 6'1
Coaches Talk: Electric guard with slick ball skills. Tremendous outside shooter who is in range as soon as he steps on the floor. Excellent finisher with both hands.
Jacob Newman – Class: 2022, Position: PG, Height: 6'0
Coaches Talk: Nobody gets downhill better than this kid. Uses his strength to his advantage and is able to finish over taller defenders with ease.
Phenom Hoops: He is an on-ball stopper who has taken that role with great pride, playing smart, and tenacious defense on the opposing teams best guard. His offense is certainly coming along, right now he's using his incredible speed and vision to create, but as he learns to refine his skillset the HoopState will be on notice sooner rather than later.
Jeremy Dixon – Class: 2022, Position: SG, Height: 6'5
Coaches Talk: Deadly scorer on all three levels. Silky smooth with the ball in his hands and is an athletic playmaker/scorer. Very high basketball IQ as well as having excellent leadership qualities.
Harrison Alexander – Class: 2022, Position: SF, Height: 6'7
Coaches Talk: May be the best shooter in the class of 2022 in NC.  If he pump fakes, you better watch your head because this kid can get up as well. High academic kid as well.
Phenom Hoops: He shoots the ball with a lot of confidence. Will be another one to keep on your radar as a smooth perimeter oriented wing.
Chol Deng – Class: 2022, Position: SF, Height: 6'5
Coaches Talk: Has only been playing basketball for two years but one couldn't tell. ELITE defender and scorer in transition. Tremendous competitor.
Davon Jones – Class of 2022, Position: SF, Height: 6'6
Coaches Talk: Freakishly athletic. Great driver and finisher of the basketball. Jones plays above the rim and is a tenacious rebounder. Plays bigger than his height.